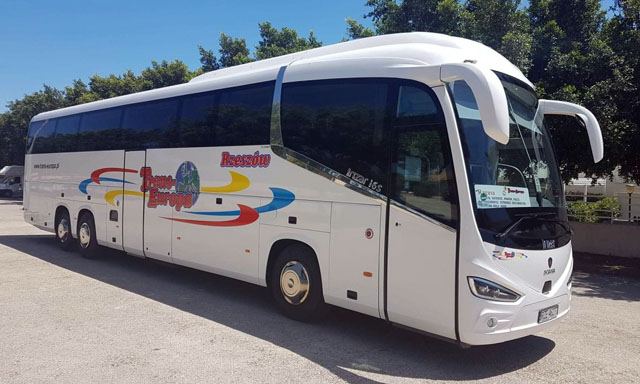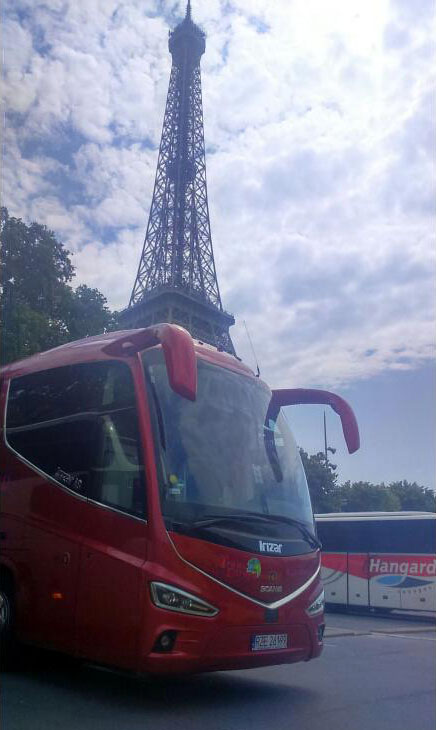 Trans-Europe is a transport company since 1993.
Now the company has buses:
SCANIA IRIZAR year of production: 2006, 2007, 2008, 2009, 2010, 2011, 2012;
VOLVO year prod. 2006
All of the engines Euro 3, Euro 4, Euro 5.

All our buses have:
air-conditioning,
dvd player,
minibars,
safety belts,
reclining seats,
microphone,
GPS
CB radio.

All our buses are regularly serviced at authorized sites.
The company is also buses:
4 x MERCEDES BENZ (9 + 1) man. 2009, 2010, 2011, 2012,
1 x MERCEDES BENZ (8 + 1) man. 2008
1 x MERCEDES BENZ (15 + 1) man. 2006
1 x MERCEDES BENZ (8 + 1) man. 2002
1 x MERCEDES BENZ (7 + 1) man. 2004

All buses are equipped with air conditioning, reclining seats and tilting and CD radio.

We have a license linear POLAND-SICILY-POLAND . Departures from Poland on Monday and Tuesday.
Departures from Sicily every Sunday and Wednesday.
Our company always takes into account all the wishes and requirements and financial capabilities of our client ó in. We guarantee the professionalism and availability of our staff Hour and reliability of our fleet. We are at your disposal. If you have questions we provide any assistance.
For your convenience, we have prepared our website to fill out form . After receiving it we will contact you as soon as possible.
We realize any type of bus transport:
rental minibus & oacute; in
hire coach & oacute; in
company trips,
shuttle rides,
Ski
business meetings,
school trips,
tours,
airport transfers.

We invite you to cooperation